It was only a matter of time but Google Places is no longer. Say hello to Google+ Local, as of this morning over 80 million business pages on Google were replaced with Google+ Local pages. This seems to be a change that many expected for a while as Google seeks new ways to insert their social platform into our every day web habits. In addition to this important change, Google is also leveraging their acquisition of Zagat in 2011 by incorporating their ranking system and wealth of data and reviews for local restaurants. Now, when you access a Google+ Local page, you'll find a new 30 point scale a la Zagat rankings. A better explanation of the ranking system here.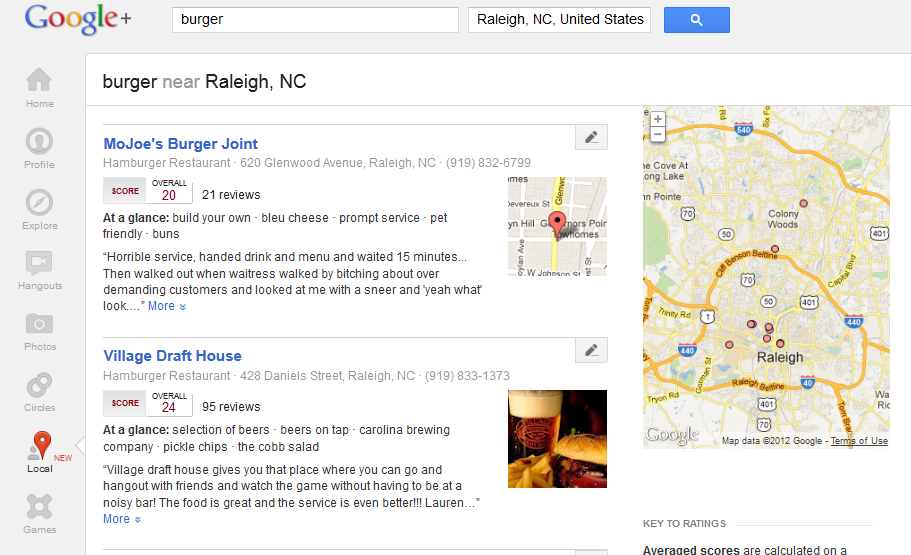 Google+ Local pages are certainly more dynamic than the old Places pages, with the ability to add pictures, make customizations, etc. It also provides more opportunities for interacting with customer similar to Facebook or Twitter, but with that added functionality new burdens are placed on small business owners to understand how Google+ works in order to maximize those opportunities.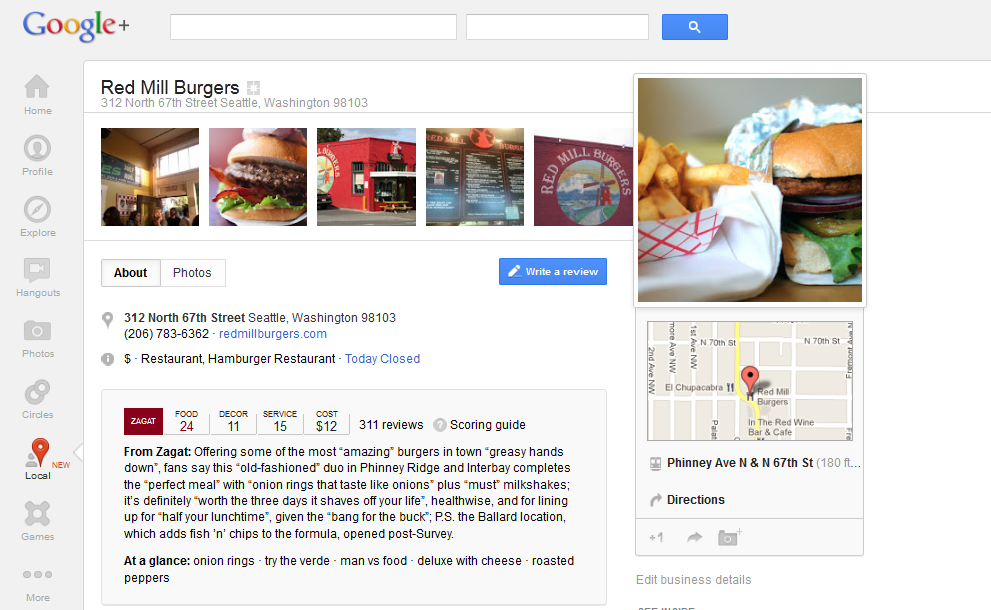 I'll be following this change closely as small, locally owned businesses will need to find strategies to adapt to the changes and take full advantage of this new functionality.