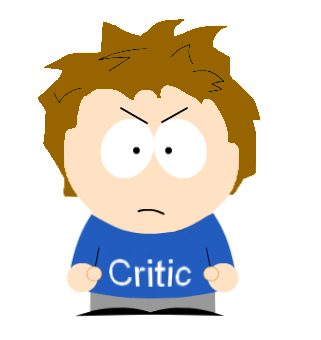 Marketing isn't as glamorous as many people think. While its rewarding work and I wouldn't want to be doing anything else, it's difficult, complex, and it requires tough skin. I have a long way to go, but I already know the path to being a truly great marketer is through constant education, a willingness to take risks, an open mind, and putting in a lot of hard work. It's tough work and it inherently leaves you exposed to criticism. You can't do it all and you can't please everyone, you have to do what you can, focus on the areas that will make the largest gains and move forward a little bit each day.
So why do marketers need such tough skin?
Everybody thinks they "get" marketing
Marketing is the most visible (and visual) aspect of an organization
Being creative takes guts
There's always a different way to do something
Good marketers take risks, sometimes they don't work out
A new, senior person comes in and has a different (perhaps better) approach
People don't realize how much work goes into a particular project
It's easier to criticize than offer solutions
Marketing spans many aspects of a company including product management, sales, communications, and culture
Executives think they know more and push marketers to make questionable decisions
Techniques and best-practices move quickly, you need to keep up
People often want you to make promises about results when there are variables out of your control
What are some of the challenges that you've faced in the past? What did you do to keep moving forward?